BLHS Publications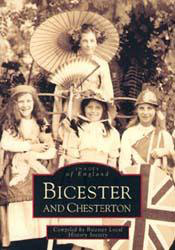 Bicester and Chesterton
Bicester Local History Society
Publisher: NPI Media Group
Published Date: 1st June 1999
ISBN: 0752416995
In the Archive
This book represents Bicester Local History Society's first publication. It contains over 200 old photographs providing a glimpse of life in Bicester and Chesterton over the last 100 years. The quieter pace of village life in the last years of the 19th century is also documented. Included within this compilation are images of lively street scenes, sports teams, dramatic productions and special events in the lives of local individuals. The scenes of Bicester have been assembled from small private collections held by local people with a family history in the town. The photographs of Chesterton were rescued from a bonfire several years ago.
Bicester Through Time
Bicester Local History Society
Publisher: Amberley Publishing
Published Date: 15th August 2013
ISBN: 1445619253

Some areas of Bicester have changed very little - for example King's End and Market Square - whereas parts of Sheep Street and North Street are almost unrecognisable. Nearly 80 per cent of the buildings in Market Square and the Causeway are classified as 'buildings of interest' under the English Heritage Listed Buildings scheme and this has given them an element of protection from development. Bicester was, and still is, predominantly a market town serving the needs of not just those who lived in the town but also those from the surrounding villages. Its population remained static at around 3,000 for the hundred years preceding 1920. By 1951 it had only risen to just over 4,000 but, over the last 30 years, this figure has risen to over 30,000 and Bicester has seen a period of considerable growth and development.
Click here to print the order form.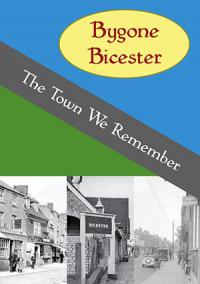 Bygone Bicester: The Town We Remember
Bicester Local History Society
Published Date: 16th September 2013

The Society's first DVD production followed on from our successful oral history project. It features interviews with various members of the Society, all talking about the Bicester that they grew up in. It covers a wide range of topics from schools and employment, through to transportation and big events.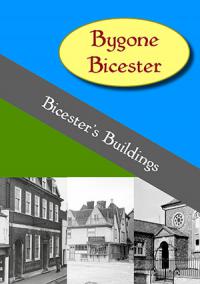 Bygone Bicester: Bicester's Buildings
Bicester Local History Society
Published Date: 19th September 2016

Our second DVD production takes a closer look at some of Bicester's most interesting and underappreciated buildings. Pat Snelson talks us through their key features and historical significance, with a bit of social history thrown in.
Click here to print the order form.
---